Quick Take
Recent data shared by Pillage Capital from Bloomberg data reveals a remarkable surge in Bitcoin investments by public funds, identifying a single-day inflow of approximately $43 million.
This considerable sum represents a substantial 10% of the total year-to-date inflow in just a single day, signifying a growing interest in cryptocurrency investments.
Over the past week, the inflow reached $66 million, with the past month seeing a total of $145 million funneled into Bitcoin. The substantial year-to-date figure stands at $428 million, underscoring the continued confidence in Bitcoin as a viable investment.
A significant portion of these inflows were directed toward Bitcoin Exchange Traded Products (ETPs), with 21Shares Bitcoin ETP receiving the most inflows at $12 million. Close behind was the CI Galaxy Bitcoin ETF, which saw an influx of around $11 million, further demonstrating the increasing popularity of these innovative financial products.
This surge in inflows indicates a potential shift in traditional investment strategies, with a growing emphasis on digital assets.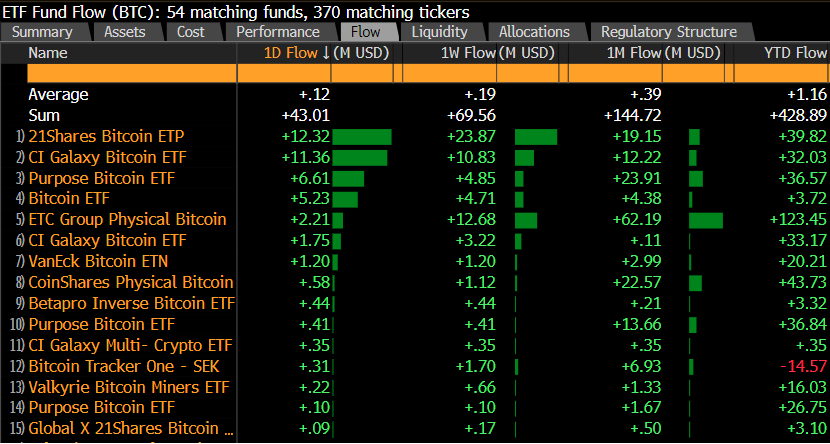 The post Public funds invested $43 million into Bitcoin in a single day, representing 10% of the year's total appeared first on CryptoSlate.