Quick Take
The bond market is exhibiting significant destruction, as reflected by the current state of the U.S. 10Y note. Recently, the yield on the note surged above 4.843%, a high unseen since 2007 and just 17bps from the 5% mark. This high-yield period precedes the creation of Bitcoin by several years, illustrating just how long ago it was.
The rise in U.S. yields follows a considerable unexpected surge in U.S. retail sales, where the month-over-month increase reached 0.7%, more than double the initial projection of 0.3%.
This surge signifies a strong sell-off in the bond market, evident in the performance of long-duration bonds such as the TLT, a 20-year+ treasury bond. The TLT opened at a notably low level of 84.89, a mark only replicated a scant few times in 2004 and 2006.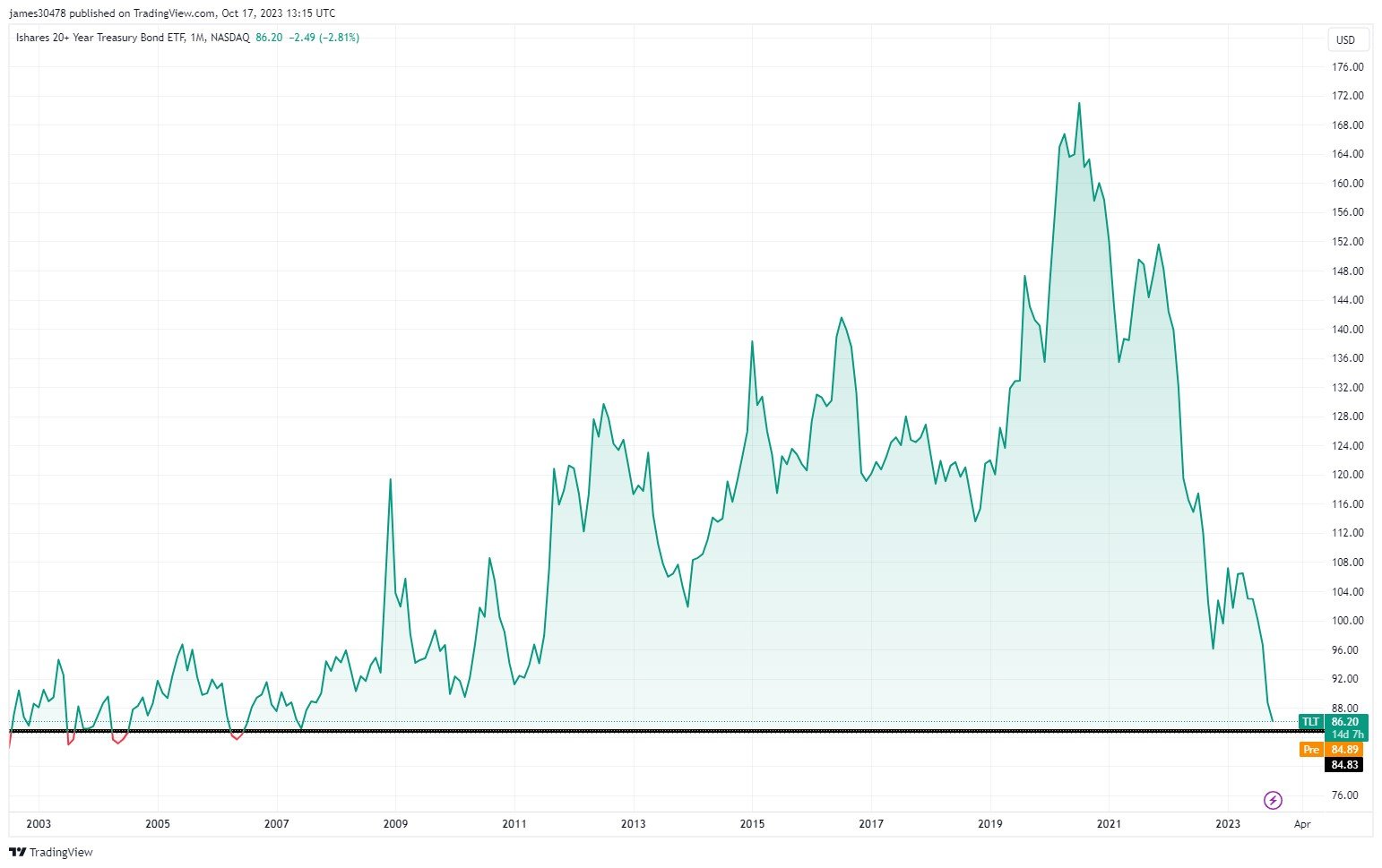 This paints a stark picture of the upheaval bonds have endured due to the most rapid tightening of interest rates witnessed in four decades. The bond market is in a precarious position due to the intricate inverse relationship between bonds and yields, a dynamic that becomes even more critical in the current climate of swiftly rising interest rates.
The post Echoes of '07: 10-year U.S. Treasury note yield rises to pre-crisis levels appeared first on CryptoSlate.